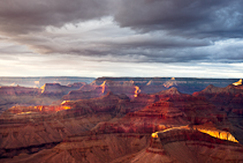 I have a bad hip, recently. The pain has gone from 2/10 to 9/10 since the beginning of the year, with most of the increase occurring over a few days on my photo shoot in Death Valley in late February/early March. Too many dunes, too many steep trails. So my shooting is going to dry up for awhile – surgery awaits.

But that is not the story. An MRI, ordered because of my rapid deterioration, looked "bad." Then came the hell. Wonderful and concerned doctors, worried about an aggressive cancer diagnosis, put me through an amazing array of high-tech studies, each progressively more complex and invasive. The wait for results was excruciating, and a negative was not a relief – it just lead to another invasion. Some people remain calm in the storm – I'm not one of them.

So? I'm clean! No nothing (other than a bad hip). I'm happy, relieved to almost have my life back (after surgery), with a new sense of seizing the moment.

I'm emotionally good now (awaiting hip surgery). But I know lots of people get the bad news – not the good – and I empathize. If you have waited for life changing results – from disease, accident, war injuries - whatever the outcome, send me an e-mail and I'll print up a picture for you, your choice. No need to write anything – just your address. Bonded into the club of anxiety, we know how precious each day is. Photography helps heal the uncomfortable.